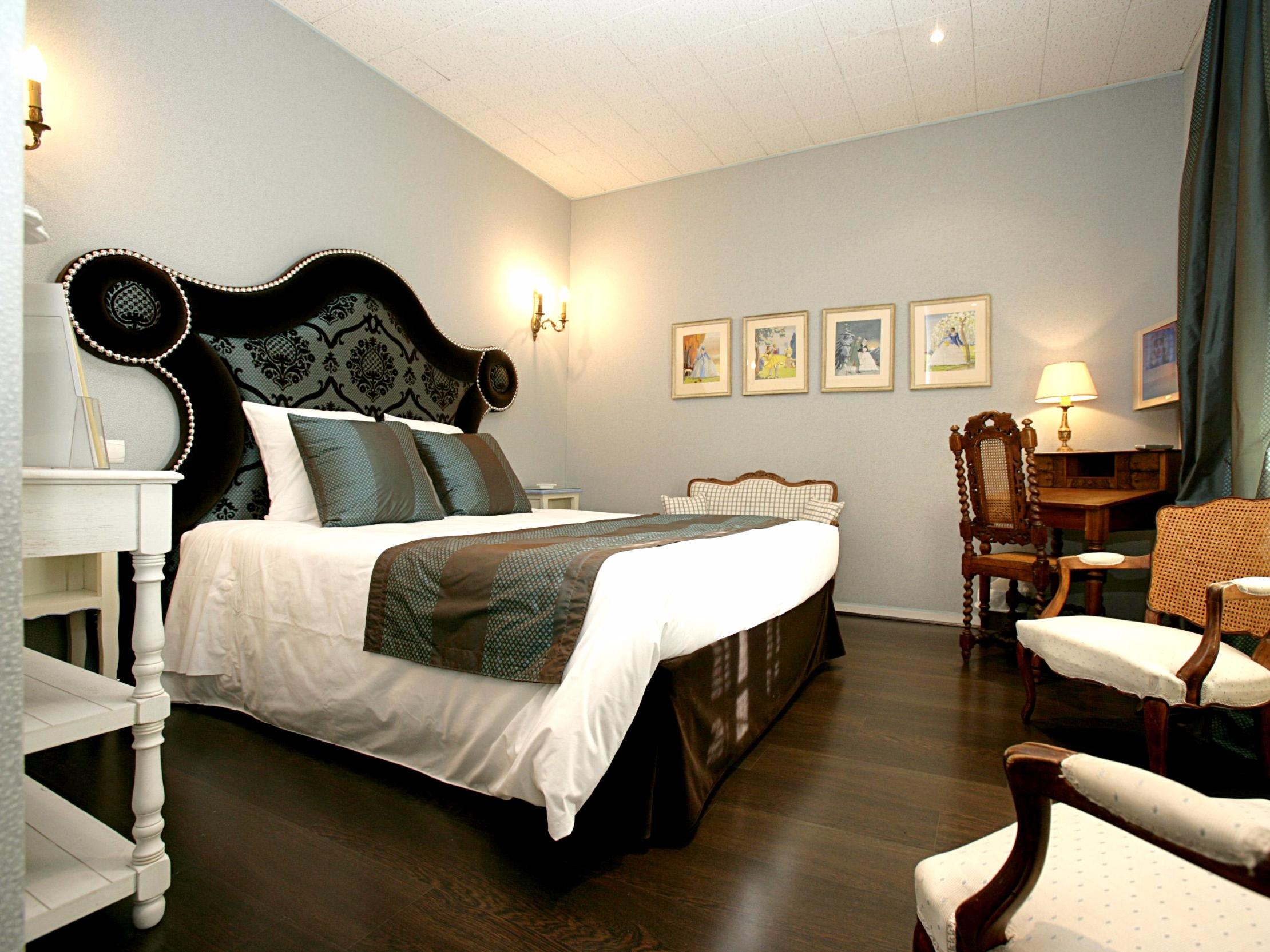 Family owned since 1908 and originally a rustic inn on the route to neighbouring Italy. Over the years the establishment has become a charming hotel preserving a warm friendly environment, which is perfect for relaxing. Once inside you will be welcomed into an environment where traditional hospitality and the expectations of the modern world sit together harmoniously. The rooms and two junior-suites, which meet the aspirations of the modern customer will satisfy all your needs; free WiFi access, satellite TVs and individual air conditioning. Designed and decorated with passion, they all take you on a different journey, in the spirit of a boutique hotel. On fine days, away from the noise of the city, the Mediterranean courtyard with lush vegetation, inspired by the great gardens of the Riviera, welcomes you for breakfast. A lounge bar completes the services offered by the Hotel.
Opposite the Garavan marina, a few steps from the beaches and neighbouring Italy, the Hotel Paris-Rome is the ideal place for exploring Menton and its surroundings.
Here, you are at the heart of an exceptional area where the most beautiful gardens of the French Riviera flourish. Villa Maria Serena, the former residence of Heads of State of the French Republic, Les Colombières, the work of Ferdinand Bac, Val Rahmeh Garden, the Pian Olive Grove, Clos du Peyronnet, Fontana Rosa and the Villa Hanbury and the Hanbury Gardens in Italy are all nearby.
Menton has an exceptional town centre, with its narrow streets that climb up to the Basilica St Michel the Archangel with its bell tower, so dear to the locals, and its magnificent pebble mosaic square.
It is also a City of Art and History, with the Cocteau Museum, the Bastion collections, the Museum of Regional Prehistory and the Wedding Hall at the Town Hall, decorated by Jean Cocteau.
Throughout the year a variety of events mark the life of the town, the Lemon Festival in February, the Arabian Horse Championships in June, the Menton Tango Festival in July, the Chamber Music Festival in July/August and the Open Gardens month in September.
From Menton you can discover the Principality of Monaco, Eze - the city of perfume, Beaulieu, Villefranche sur Mer and Nice and go further inland to explore hill top villages, the Roya Valley and the Mercantour Park.